Plumbing Marketing Ideas, Tips & Strategies
Learn How To Market Your Plumbing Business the Right Way
Welcome to the Plumbing Marketing Website! If you are looking for ideas and strategies to effectively market your plumbing or HVAC business you've come to the right place! On this website you will find interviews with the nations leading plumbing businesses. Discover what marketing efforts actually work directly from the leaders in your industry and how you can grow your business to the $1 Million mark and beyond.

Click Here to Subscribe For The Show & Get Your Marketing Playbook
Listen to our  Most Recent Interviews: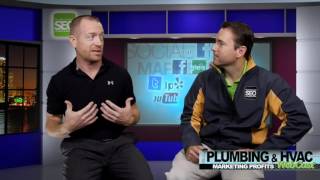 Interview with Gene Slade - How he grew his HVAC business to INC 5,000 List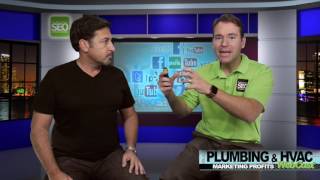 Interview with Brian Kaskavalciyan - How he grew to over 100 trucks
Interview with Gene Slade - How he grew his HVAC business to INC 5,000 List

On this episode of the Plumbing & HVAC Marketing Profits Podcast we interviewed Gene Slade live in our Studio. He shares his amazing story of how he was able to build his HVAC company from ZERO to over $3M in less than 6 years, hit the INC 5,000 List & ultimately sell his company for a nice profit. The amazing part is that he did it by marketing & generating leads in a totally non-conventional way. He shares how he used radio (not what you think) using full 30 minute & hour long spots with a Radio Program. Great stuff!

Interview with Brian Kaskavalciyan - How he grew to over 100 trucks

On this episode of The Plumbing Marketing Podcast we interview Brian Kaskavalciyan. He is a highly successful serial entrepreneur in the Plumbing & Home Services Space. Over the years he built and sold several Home Service Businesses including a bathroom remodeling business & a the handyman network with he grew to over 100 trucks & 30 franchisee's across the United States.
Discover How To Market Your Plumbing or HVAC Business to get more leads, calls and profits
We are conducting interviews with the owners of the TOP plumbing & HVAC businesses across the United States and Internationally. On these interviews we cover a wide array of marketing topics from what marketing strategies are working best in today's economy to how they have morphed their advertising efforts in recent years. A high level overview of the marketing topics are listed below:
Tell is a little about your business (how long in business, approximate revenue, # of trucks / employees, services offered, markets you serve)
How did your business get started / brief history.
What is your idea customer / target market?
What is your USP / how do you position yourself in the eyes of your customers?
What types of marketing do you do / what is your marketing mix?
Direct mail / Valpack
Yellow Pages
Radio, TV, Billboards
Public Relations
Networking (BNI, Chamber of Commerce, Strategic Alliances with Realtors, Supply Houses, etc)
Home Shows
Internet marketing (SEO, PPC, Social Media)
Lead buying services (ServiceMagic, eLocal Plumber, etc)
Online directory advertising (Angie's List, CitySearch, Yelp, etc)
 What marketing efforts drive the most leads?
What is the most profitable marketing channel for you?
What marketing efforts have you stopped using in the past few years due to lack of performance?
Do you have any special initiatives to attract online reviews?
How are you using Social Media in your business?
What type if follow up marketing are you doing for your existing client base?
Are you using email marketing at all?
What services tend to be most profitable for you?
Have you seen any new services that are starting to become increasingly profitable?
What you say to the owner of a plumbing business that is trying to take their company to the next level?
Any additional nuggets of wisdom or insight that you would like to share?
Plumber Marketing
Have you been searching the web trying to find information on how to best market your plumbing business in a way that will actually drive inbound calls and profits? There is a lot of great information online but so many companies trying to sell you their advertising method. There is very little feedback directly from the TOP guys in your industry. With so many potential ways to market your company, it's hard to figure out what will actually work! Stop Guessing. Register for our FREE podcast now and get feedback directly from the most profitable and successful plumbers:
Key insights from our marketing interviews with some of the most successful plumbing businesses across the country: